Message 3 about the Auto Pilot Method
This it it… the big news!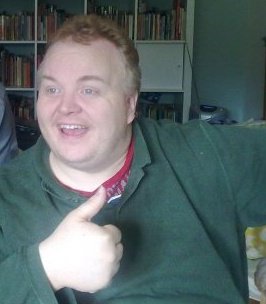 This is truly exciting… Do you remember what I said yesterday? Well this is bigger than I thought… I must admit that I have been a loser at making money. I've tried everything but nothing worked until I found out about how to make money creating and selling original information.
Now, I'm truly excited… Why? Because we have a chance to CHANGE people's life with this information. And the feedback has been mind bending. Yes, you and me – we have a chance to really help people … who really need it. Is that exciting? I mean seriously. Now for the last couple of messages you've seen how although there is no such thing as a "push button" way to make money – you can get close and you can do a little work now that creates an auto pilot income stream that just keeps putting money in your bank. I know this is true because I have done it and its all thanks to a training course I got in on a year ago.  A course that I was lucky enough to get on in the one week time frame it was offered in.  And now for the first time in a year you have the same opportunity. Now you can do it for yourself…. imagine. You start with nothing. You have a cup of coffee or tea or whatever. You setup the system once and BAM!! You're making money on total autopilot while you sleep, ski, surf, golf, eat, travel, etc. You have a real product that is valuable and something you can sell for a lifetime that makes money for you on autopilot. It"s like having your own little sales force working 24/7 for you – and they don't even complain! So, jump on this now. It won't last long. In fact I can only offer this for a week – that's the deal.
http://PushButtonTruth.com/?e=andybrock
Andy Brocklehurst P.S. Even if you don't have clue how to put this together we have videos walking you through it step-by-step! P.P.S. If you just joined us and missed what's going on you can get the first 2 messages here,
http://andybrocklehurst.com/its-here-finally/
http://andybrocklehurst.com/24-hours-in-and-its-been-bonkers/
IMPORTANT:
If you have any question at all email me right now at
[email protected]
So please email me. You can call me too on my personal home/office phone at +44 203 239 3086. If I'm on the phone leaving a message is fine. I'll try to get back to you with an answer but I really can't promise a return call when this thing goes crazy because customers will be the priority!