No Excuses! Anyone can use this software to get traffic, sales, list sign-ups and more…
Turn Any YouTube Viral Video
Into Your Own Personal
Traffic Generation
Machine!
How To Use ANY YouTube Video
to Get you Traffic, Sales,
Sign-ups and More!
Automatically Harnesses the Power
of Social Networks.
You Don't Even Need Your Own Products!
Dear Friend,
Give me 10 minutes and I'll show you a super-easy way to turn any youtube video into a viral lead/sales generation machine.
It's so simple you'll almost feel guilty when you use it.
Imagine this…
A video is going viral, the link is being shared on Facebook, Twitter, Google+, etc…
It's getting thousands of views and the people watching it are subjected to those overlaid ads….
Ads that we know work…
otherwise the big companies involved wouldn't be paying for them…
Now imagine the ads being shown were

YOUR ads

…
But you

weren't paying a penny

for them!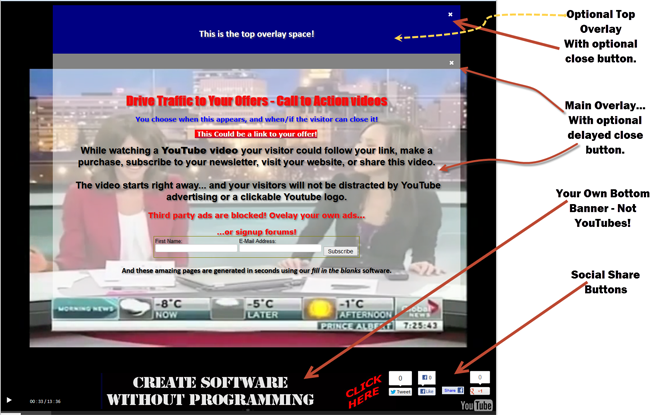 That is EXACTLY what "Viral Video Hi-Jack"

does.
If you can find a video on YouTube – you can turn it into a traffic generating, sub

scriber getting, money making video page in seconds.
And you don't need to know HTML or any of that jazz because you can design the content in a WYSIWYG editor (like the free and awesome Komposer) and just paste

what it generates into the software.
Check out the demo page made with this s

oftware

here.
No OTO's, No Upsells! And the Simplest 30 Day Money Back Guarantee Around…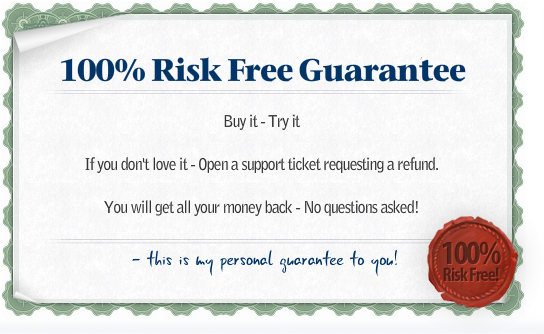 What You Get…
The Viral Video Hijack software licensed for two computers that you own (laptop and desktop).

A PDF user manual (although its so easy to use you probably won't need it).

The rights to create as many viral video pages as you like. You can even create them for cl

ients.
Requirements: This is software for Windows. You need a computer running Windows XP, Vista, Win 7 or Windows 8.
You will need web hosting and a domain name. You

do not need one specially for this as you can upload the files in sub-folders on existing sites.